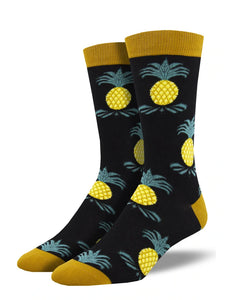 These fun and fruity socks will be the (pine)apple of your eye. 
Even if it is just a fruit design, depend on Socksmith to make sure it is still a classy sock for any occasion!

These bamboo socks are organically-made, naturally antibacterial and are manufactured completely free from harmful chemicals. 
Mens Sock Size: 10-13