General Store
In 2018, the historic Henkel Home returned to its 1800 roots as Jon Henry General Store. The Store focuses on sourcing local, regional and Fair Trade treats, gifts, and eats; just about everything like brooms, vintage license plates, jams & jellies, local honey, memorabilia, wooden toys, canned goods, snacks, candies, or gluten free flour fill the shelves.
Local Food & Essentials
Keep your countertops, fridge, and pantry stocked with our local, nutritious, and delicious food. We work with over 200 farmers, growers, bottlers, bakers, makers, and locals to keep stocked on local seasonal produce, pantry essentials, organic meats, drinks, dairy treats, and more.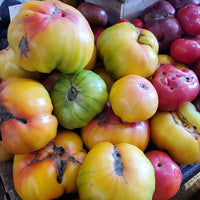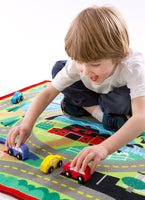 Gifts & Such
Besides food, we stock generally everything else in on our shelves, walls, stairs, and tables. Our massive Silly Sock Collection is unrivaled throughout the Valley. We focus towards wooden, educational, and developmental. toys. We even have blue jeans, board games, books, fair-trade African Baskets, and other unique finds. If you need a gift, then we've got you covered!
Testimonials
Good food, very caring of our community. All the chefs I know in the Valley stop in here.

Jo Fulk
The best selection in New Market! Definitely worth a visit whether you're a local or a tourist.

Kelsey Shields
This store is a must visit for anyone in the area. It truly has something for everyone.

Mark Fink