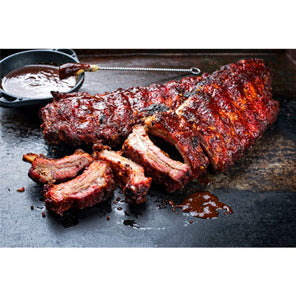 It's summer time, which means it's time for barbecue! And what better way to barbecue than with our delicious hot racks of ribs? Wrap up Summer BBQ Season with one of our delicious rib racks: just decide who to invite.
Be sure to pre-order before Sep 21 to ensure we have your dinner ready for the weekend.
One full rack of ribs Hot off the Grille and Ready to serve
Each Rack weighs approximately 2 lbs
Please note this is pickup ONLY.
Pickup begins 11 am on Saturday Sep 23.